How to choose the best company for cleaning your industrial halls?
Industrial hall is a very specific space. Although cleaning depends on the specificities of each industry and production, it can be said with certainty that floors or production machines require regular cleaning. Cleaning is not only about aesthetics, but especially about compliance with hygiene regulations. What you should watch out for when looking for a company to clean your industrial premises?
The automotive, woodworking, metalworking and dozens of other industries have their production halls open mostly 24/ 7. This means constant activity and fulfillment of orders around the clock. If you are also active in this sector, for example as an employer or a director, one of your responsibilities is to ensure compliance with hygiene regulations and many other regulations in the workplace. In connection with the cleaning of industrial halls, we must not forget the following factors such as
operational safety,

optimal cleanliness,

improving working conditions,

fire safety,

and also aesthetics.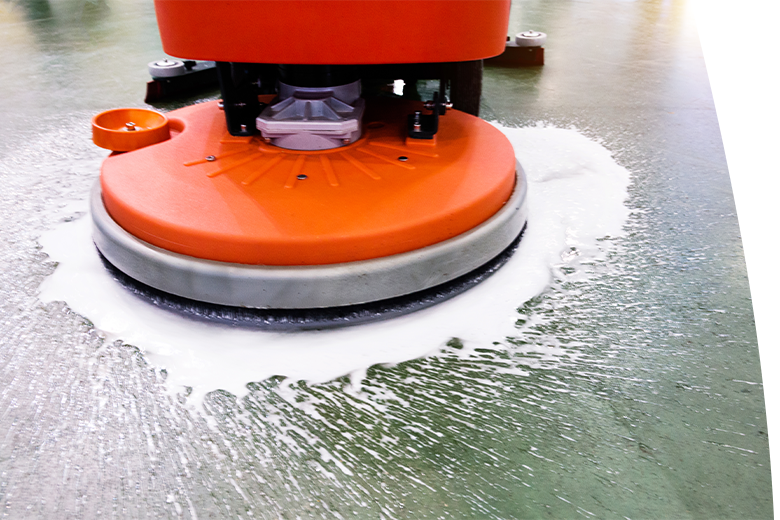 When choosing a company that will take care of the cleanliness of your industrial hall, first find out what specific cleaning activities it offers and when and what products or means it uses to do so.
Specific cleaning activities
Most quality companies can provide you with the so-called "full service package". This means that the company can clean windows, walls of all kinds (from sheet metal to skylights), ceilings, machines and floors. The standard procedure of a quality company begins with a visual inspection of your industrial hall, including floorspace measurement and inspection of types of dirt it will deal with. Subsequently, a price offer will be created and only then will the company carry out the cleaning itselfe.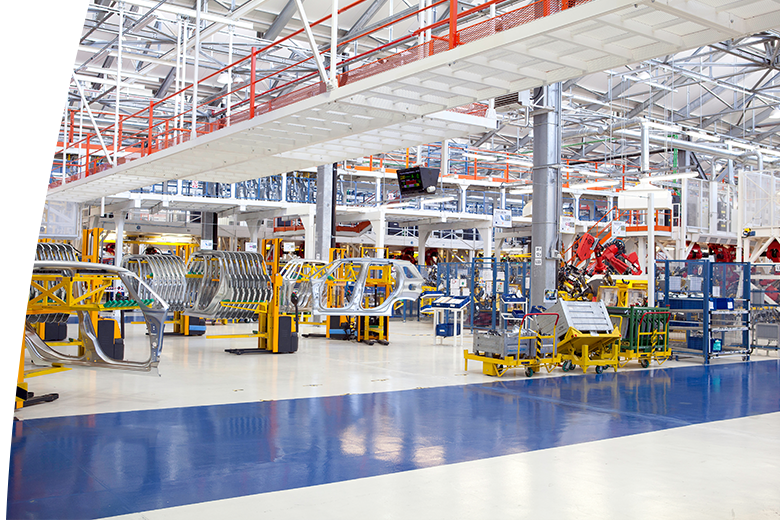 When?
Cleaning time is no less important. Old saying goes: "time is money, my friend" and therefore the cleaning company should adapt to your needs and production processes. The ideal time for cleaning is, of course, outside the working hours of your employees, i.e. when production is not running. Attention should be paid to the safety and comfort of employees of the client as well as the cleaning company itself. If you find the company that meets your needs, in addition to one-time cleaning, you can also agree on regular cleaning.
Cleaning products
Nowadays, attention is being paid to environmentally friendly cleaning products to clean households and industrial premises. A quality company should use modern, electrical and environmentally-friendly devices and methods. Aggressive chemicals in cleaning products are no longer acceptable. Instead, give a try to gentler products which disrupt the structure of the dirt. Finish the work using effective hard brushes.
Did you know that we spend up to 80,000 hours of our lives by working? A work environment is a place where a regular employee spends more than a third of the day. Therefore, workplace hygiene itself should come first in order to ensure quality working conditions for everyone. It should be noted that regular cleaning of the production line or floors should be part of the shift of each employee. In an ideal case, each employee should clean his/ her workspace and leave it spotless clean for the colleagues working the next shift. The task of the company in this case is to provide cleaning products such as non-woven cloths, cleaning agents, protective gloves, suitable chemicals or paper towels and the like.